For Immediate Release

Vinduino closes stellar year winning AgTech recognition


TEMECULA, Calif. (AgPR) Dec. 18, 2019 — There is a lot to celebrate about 2019 for Vinduino, vinduino.com! It's been a stellar year for winning awards, exceeding existing vineyard client expectations, and gaining new customers across the U.S. and around the world.

Founder and CEO Reinier van der Lee says, "We had a big year winning AgTech innovation awards... being recognized locally, regionally and globally for our full end-to-end precision irrigation management solution, by our agricultural customers and peers. We've also had some major 'firsts' for AgTech companies including being the first to receive open-source hardware certification and among the first to be approved to sell AgTech products to vineyards on Amazon.com."

Vineyard manager Greg Pennyroyal at Wilson Creek Winery and Vineyard in Temecula has been using Vinduino and adding additional units for four years. His vineyard is 150 acres and they have 15 systems installed. He's not surprised Vinduino has won so many awards. He's sold on their product simplicity, price, reliability, and service.

Pennyroyal says, "It's a cool system, good service, open-source, easy installation...'easy-peasy--nice & easy'...and all at a very fair price."

"I've used many other systems through the years that cost a lot more," he adds. "But, we weren't able to repair or add to the systems ourselves. Vinduino's open-source eliminates that. We can add additional components ourselves and not have to pay a company technician to come out."

Top 2019 Awards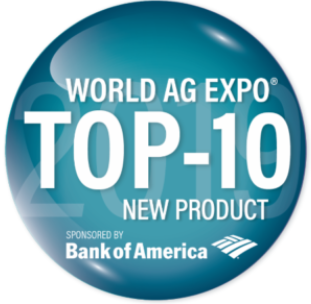 The 2019 World Ag Expo Top 10 New Product Award win gave major agricultural recognition for Vinduino technology. It's one of the most prestigious awards for any new AgTech product to receive. It's particularly noteworthy as the selection is made by vineyard and agricultural industry leaders. Van der Lee says, "We run a commercial vineyard so we understand how to apply technology effectively to optimize crop results. We increased yield and improved fruit quality while reducing water usage.  Our goal is to allow other vineyard owners to increase their profits through improved crop management."

The 2019 American Farm Bureau Federation Top 10 Innovator Award is another peer-review and selection awards. Farm Bureau members and agricultural industry experts select the top 10 new products from entries across the United States. Vinduino was the only winner selected from California, a hotbed of new agtech innovations. "We were extremely honored," said Van der Lee. "We're proud members of the Riverside County Farm Bureau and were pleased to represent the California Farm Bureau Federation in the national contest."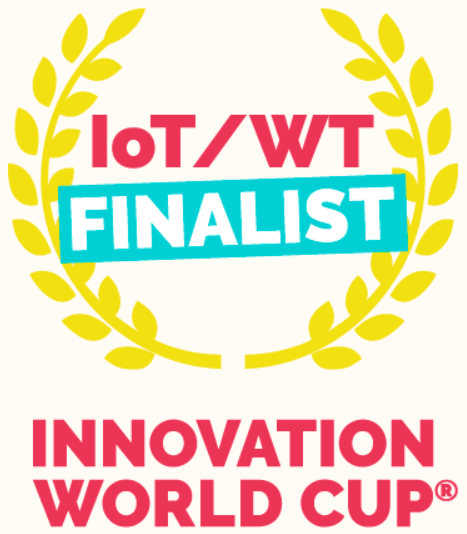 A 2019 IOT/WT Innovation World Cup® Finalist for the "Top IoT Innovator - Agriculture" section. This prestigious global competition narrowed down hundreds of entrants from around the globe to less than a handful and Vinduino was once again among the finalists. The competition is the largest open innovation platform worldwide that supports breakthrough innovations to become a reality. A panel of industry experts selects the most promising solutions based on criteria such as level of innovation, marketability, and usability.

Here's a recap the major awards won during 2019 and over the past few years by Vinduino for their Crop Optimization Technology™:

2019 World Ag Expo Top 10 New Product Award

2019 American Farm Bureau Federation Top 10 Innovator


2019 IoT World Cup Finalist 

2018 City of Temecula "Innovator of the Year"

2016 IoT "Editors Choice" Award


2015 Hackaday "Best Product" $100,000 Award


 
The Open-source Hardware Advantage

Vinduino, vinduino.com, is also the first AgTech company worldwide to have officially received open source hardware certification by the Open Source Hardware Association (OSHWA) for their wireless soil moisture monitoring station.

Open-source hardware design is made publicly available. Farmers and educational institutes who own Vinduino stations, are now enabled to study the design, make repairs, or modify the hardware based on that design. This greatly facilitates integration in existing IT systems, and protects investments in AgTech.

"As Vinduino is open-source we're able to easily modify our system," adds Pennyroyal. "Using our existing Vinduino network, we're discussing adding the collection of two additional soil readings at a minimal cost compared to other options."

Learn More About Vinduino
Vinduino builds the future of agriculture technology and optimizes the usage of scarce resources. We help farmers with award-winning technology that improves profitability by lowering water and labor costs, increases yield and improves fruit quality.

Vinduino products will be on display for vineyard and other growers to see at the 2020 Unified Wine & Grape Symposium, Feb. 5-6, Cal Expo Center in Sacramento and at the 2020 World Ag Expo, Feb. 11-13 in Tulare, Calif.

To buy on Amazon.com search for 'Vinduino' or click here. For more information on custom design and installation visit vinduino.com or email info@vinduino.com.  

                                                                            # # #

AMAZON.COM is a registered trademark of Amazon.com, Inc.

Company Contact:
Reinier van der Lee
949.302.9339
reinier@vinduino.com
vinduino.com